Corporate Structure
Incorporated in 1887, The Straits Trading Company Limited is a conglomerate-investment company with operations and financial interests in resources, property and hospitality. These include majority or strategic stakes in the world's third-largest tin producer, Malaysia Smelting Corporation Berhad, which is dual listed on Bursa Malaysia and the Singapore Exchange Securities Trading Limited, ESR Cayman Limited and Far East Hospitality Holdings as well as a diversified property portfolio and real estate investment that are wholly owned by the Group.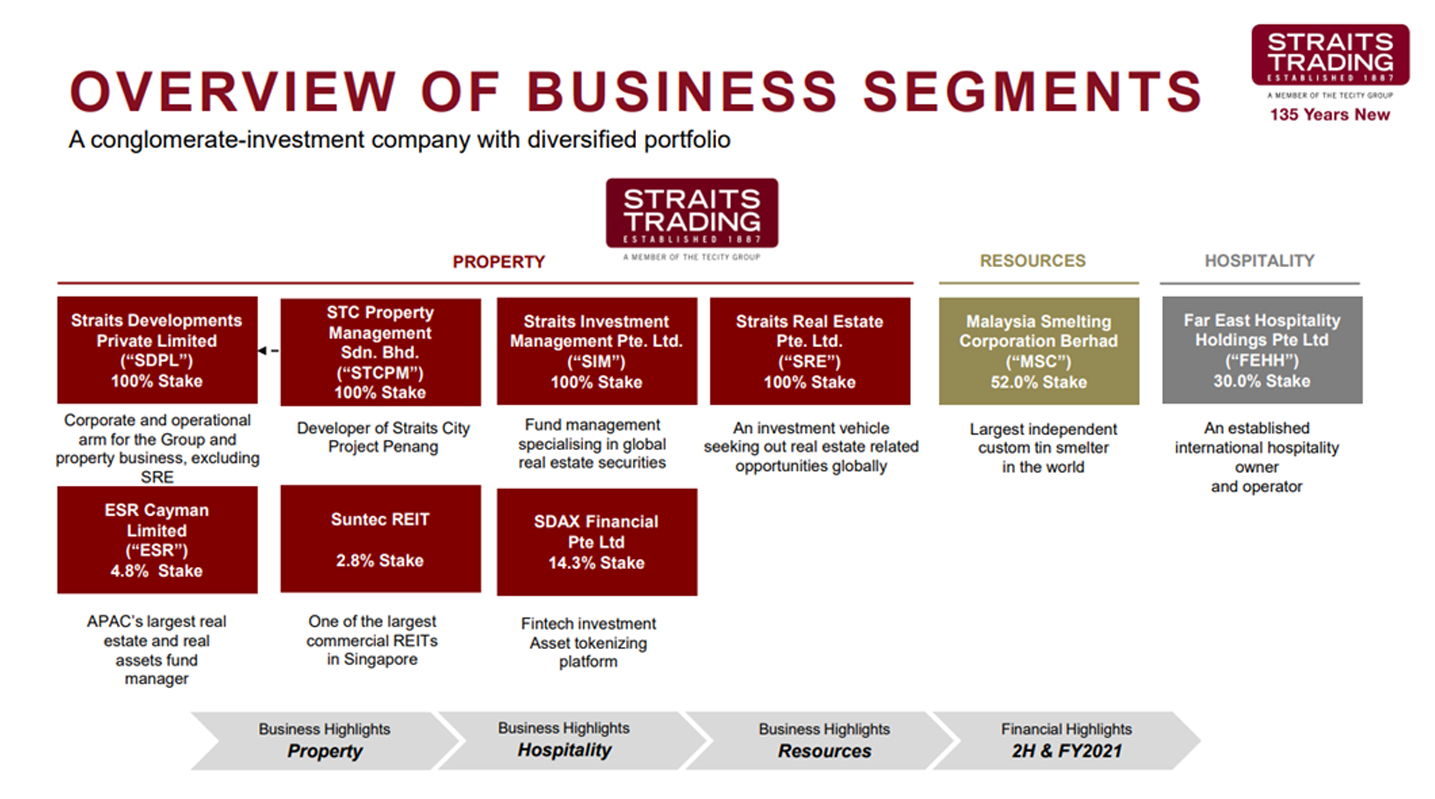 By leveraging our global business networks and international partners, Straits Trading is able to access unprecedented investment opportunities and enhance the value of our diverse investments. As Straits Trading's diverse investment platforms interact, they generate additional streams of income and create avenues for capital to be allocated to investments with greater returns. The momentum of this continual process is the core of Straits Trading's strategic approach.
Straits Trading's key business investments fall into three core segments: Property, Resources and Hospitality.